Effective team collaboration is the force behind every company's success. Ensuring that your team is prepared to collaborate effectively and efficiently both in-person and remotely is incredibly important, especially during a time when remote working is becoming increasingly more common. With Sales Connection's software, your team collaboration can be enhanced and taken to the next level.
Never Lose a Single Business Conversation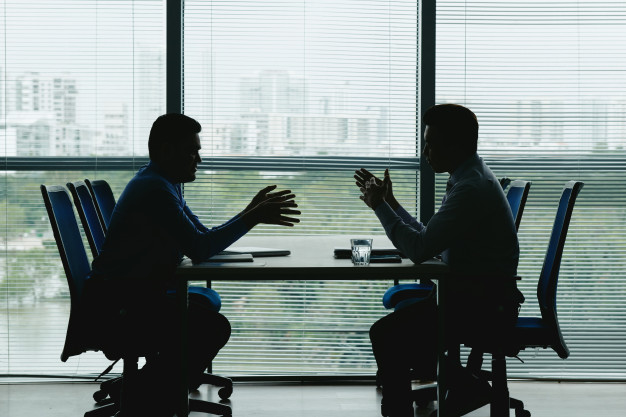 Using personal chat apps such as WhatsApp for business conversations can be a recipe for disaster. This is mainly due to the lack of organization when sharing messages between coworkers about jobs.
Sales Connection's built-in chat system works together with our Task Scheduling & Team Management feature by organizing it under specific jobs and customers, ensuring that unrelated matters do not disrupt the focus of your business conversation. Here's how this works:
Using Task Scheduling & Team Management, jobs can be digitally assigned for each employee — eliminating the need for unnecessary morning briefs that are time-consuming and works just as well for remote work too.
Employees will receive notifications on their phones when assigned to a job, ensuring that no one will overlook the responsibilities given to them.
Under each job, employees can engage in discussion with text, images, videos, and even documents. By neatly having independent chats for each specific job, your business conversations will never get lost in a sea of unrelated messages.
These messages will be stored securely online and can be referred back to anytime, anywhere, using our Android/iOS mobile app or web interface.
It's Business as Usual, Wherever You Are
Sales Connection's software and its wide range of features empower your business to increase its productivity and enhance its team collaboration — in the office, and away from it too. Within the built-in chat feature, insert a simple alias '@' to tag specific team members and add them to jobs for real-time conversations. This allows you to engage in conversations while away from the office with the same level of effectiveness and speed you would have in-person.
Apart from the Task Scheduling and team collaboration offerings that can transform and enhance your business digitally, Sales Connection's wide range of features includes Mobile CRM, Company Customization, Digital Form Generation, and many more.
To read more on Sales Connection's features that can digitize your business processes and take your business to the next level, click here.
Find out more about us and why industry leaders like Sunway and KONE trust us by visiting salesconnection.my or contact us at 03-5880 5110