Enhance and Simplify your Service Business
If you have a company within the service or maintenance industry, you are already aware of how difficult it is for both the company and its technicians to keep track of all the paperwork involved in servicing, as well as job assignments. In the old days, you would have no choice but to hold meetings every morning to delegate tasks for each technician, while also giving them the paperwork they have to juggle for their servicing jobs for the day.
With Sales Connection, all of this can be digitized and streamlined significantly.
Task Scheduling & Team Management
Skip the unnecessarily long meetings you have every morning to brief your technicians on their jobs for the day — instead, you can just assign them jobs under each of your customers digitally using the Sales Connection app or web interface. Technicians will be notified of their job assignment immediately and will have access to all the information they could ever need for their job.
Asset Information
When you assign a job to your technician, they will be able to see exactly which assets they are due to service for the day, as well as the relevant customer information. The asset information displayed can include service history, owner history, asset specification, and the servicing tasks required for the asset on the day. With a quick scan of a QR code that can be attached to each asset, all of this information will be displayed neatly and clearly for technicians to do the best job they can.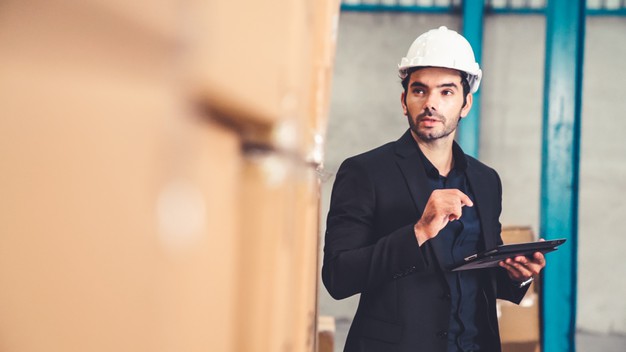 Before this, technicians were forced to hold onto countless pages of paperwork with the information needed for each servicing — a disaster waiting to happen because of how easy it is to misplace important information about both the customer and the assets they have. With Sales Connection, all of this will be stored securely online, easily accessible from anywhere, anytime.
Digital Form Generation
We empower businesses to go paperless in every way possible, including the service reports that require the acknowledgment signature from both the technician and customer. Throughout the servicing process, technicians can upload images and videos to show the progress of their service and include text descriptions of their work too. This can be generated into a report that is perfect for the company's record-keeping, as well as proof of service for the customer — increasing your customer confidence and the quality of service you provide.
At the end of the service, your technician can generate a digital form to be signed digitally by the customer, ensuring that all the important paperwork to verify your service will be stored safely and securely online with no chance of it ever going missing. On top of that, the customer can even sign remotely if they are offsite by clicking on a link that the technician can share via WhatsApp. The customer will be taken to a page where they can sign easily on their phone or computer with zero hassle.
Less Time For the Unnecessary, More Time For Business
By digitizing your service process, you can significantly optimize your servicing business. The time saved on a daily basis by eliminating unnecessary meetings and simplifying the overall service process will allow your business to increase its productivity. With extra minutes and hours now available for your company and technicians through time-saving, you can serve even more customers, complete more jobs in a day, and maximize your profits on a daily basis.
Simplify your business process and climb higher on the ladder of success with Sales Connection.
To read more on the wide range of features offered by our software such as Real-Time Updates, Check-In/Out, Online & Offline Capabilities with DATASYNC, and many more, click here.
Find out more about how Sales Connection can empower your business, just as it has for industry giants like Sunway and KONE, visit salesconnection.my or contact us at 03-5880 5110