How many of us have experienced slogging away at work manually skimming through pages after pages of documents trying to find that one tiny piece of information? Or even worse, amongst all the paperwork and endless meetings, you have forgotten about an important appointment.

Needless to say, it is incredibly unproductive and can be downright frustrating at the same time.
Fortunately, there is a solution to this problem. You can easily mitigate the problems by using a good CRM system.
CRM is an acronym for Customer Relationship Management. It refers to all methodologies, strategies, tools, and technologies used by companies to build, acquire, and retain customers.
A CRM system is a smart system where all your customer information, communication history, and transaction history converge. All the information and details that you would require to pull in new customers, retain existing customers, and largely improve your business performance can be extracted from the system anytime.
CRM is now at the heart of every growing business.
1) Interaction History
Gain easy access to your interaction history with your customers for ease of reference
2) Tasks
Have an overview of your tasks and stay updated with the progress of your tasks
3) Updates
Make and view updates on your tasks anytime, anywhere
4) Contacts
Have all the relevant contacts of your customer in one platform
5) Customer Profiles
Organize your customers into specific groups with similar characteristics
6) Automated Reminders
Automatically send out reminders on project milestones, overdue tasks, and follow-ups to your team members
7) Metrics
CRM metrics lets you track your performance and efforts in an efficient and quantifiable way
So, now that you are considering using a CRM system to bring your business to greater heights, you must be wondering what are the improvements that you can expect.
1) Reduction in Cost of Sales
A CRM system saves you money on multiple ends. It allows you to organise the customer data systematically which will enable you to pull up information more efficiently, saving time and money.
Besides that, a CRM software will enable you to have more effective interactions with your customers. Every proposal you make and every conversation you have will be more valuable since you have all the data and history of the customer to refer to in a centralized database. This will reduce the time spent on correcting mistakes or redoing proposals. Not to mention, the automation capabilities when it comes to email marketing will save you time and effort as well.
2) Increment in Employee Productivity
Does the image of having mountainous piles of documents on a work desk bring familiarity to you? That is because this image has been shown on the television countless times in many movies and dramas from all around the world.
Back then, extracting a specific piece of information might require you to go through a pile of documents. Imagine how much time you will have to waste just for that menial task alone. Now, with a CRM system, you can just search and extract that piece of data anytime, anywhere.
In sales, you will be able to respond faster & smarter and sell easier. You can collect valuable information regarding your customer for remarketing purposes in the future and also to assist you in your next sales pitch which will increase the chances of you securing that deal.
3) Better Relationship with Customers
Customers are the heartbeat of all businesses.
Features like automation of email marketing, email templates, organised contact list and history, and automated reports will bring your relationship with customers to the next level.
It is all about effective communication. Sometimes, just by showing that you know and remember the things that they want and prefer will solidify your relationship with your customers. A good CRM system will be like your very own digital assistant helping you achieve that.
4) Improvement in Customer Retention
Getting the deal signed and sealed is tough. However, keeping your customer satisfied and happy is equally tough if not tougher.
Identifying the unhappy customers and engaging with them in time with all the important details to solve their issues are crucial to retaining them. If not, most likely they will run to your competitors faster than you can say "Hi".
Besides that, following up with your customers every now and then and addressing any issues they might have before it becomes too serious will ensure they continue to stay happy with you.
Happy customers who have been with you for a long time would feel appreciated if you would show some form of gratitude whether through words or small gifts and vouchers. They would feel important and treasured being your customer. Anyone who feels that way is more likely to stay and grow with you.
5) Faster Response Time
Time is the most precious resource we have. It is only understandable that customers are sensitive to the response time whenever they have an inquiry or issue to be addressed.
The faster your response, the better your chances are to secure that deal. The more informed you are about their needs and preferences, the more likely they are to trust you to solve their pain point.
6) Personalized Customer Communications
Everyone yearns to be treated as a unique individual, not simply as a figure or a customer with money to spend.
Every lead or customer has their own pain points and preferences. Knowing them before engaging with them puts you at an extreme advantage over your competitors who approach them like any other customer. With a CRM system, you can easily identify and extract important details regarding your customer.
7) Improvement in Customer Journey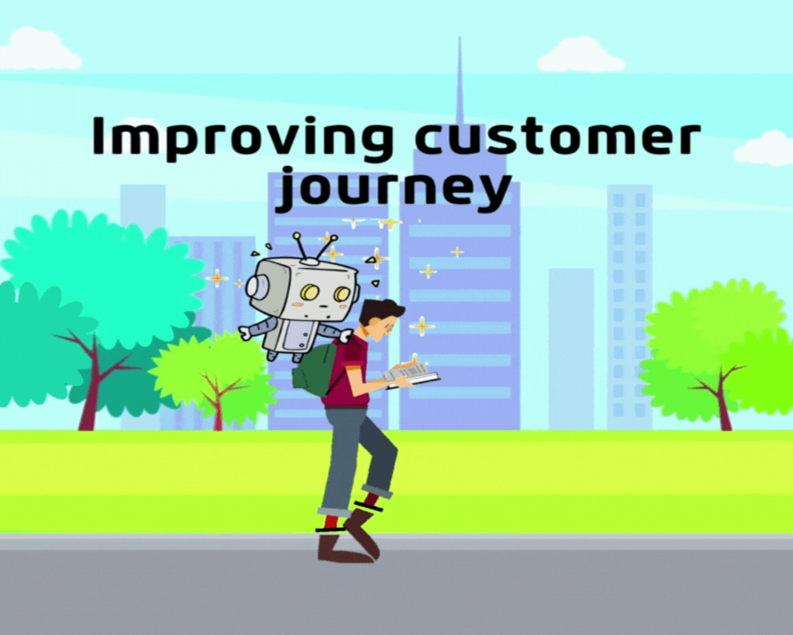 The journey to business success is often a long, challenging, and lonely experience. It might sound daunting but at the same time it can be rewarding. More importantly, this is an opportunity for you to grow your customer base.
If you can provide value and help them solve their issues, they will find it hard to reject your proposal. After all, you are effectively providing them assistance and telling them that you will be growing with them and be with them and help them to achieve business success.
8) Organised Information & Data
Collecting all the information and data in one centralized platform has great benefits.
Perhaps the most obvious benefit is having easy access to the data when you need it. The amount of time saved (and time=money) already makes it more than worthwhile.
Management of tasks and team members is also simplified when all the data pertinent to their day-to-day tasks is just a few clicks away.
Transferring knowledge and information becomes a piece of cake. Whether it is a colleague absent on medical leave or a transfer of data from older team members to the next generation, this can be easily achieved with a CRM system.
With all the data centralized in one system, automated reports can be generated for performance analysis and projections as well. This can then be used to improve processes, make crucial decisions based on data and statistics, or even gain a competitive advantage for some businesses.
Ultimately, the goal of using a CRM system is to make your work life easier and more efficient.
In recent years where competition proves to get tougher and tougher as time goes by, it is becoming critical for different teams or departments to work cohesively as a unit. A CRM system is ideal to facilitate that need.