For companies that offer services that are heavily reliant on the work done by their field technicians, connectivity is incredibly important. Lack of connectivity greatly reduces the efficiency and quality of work that is produced by the technician on site.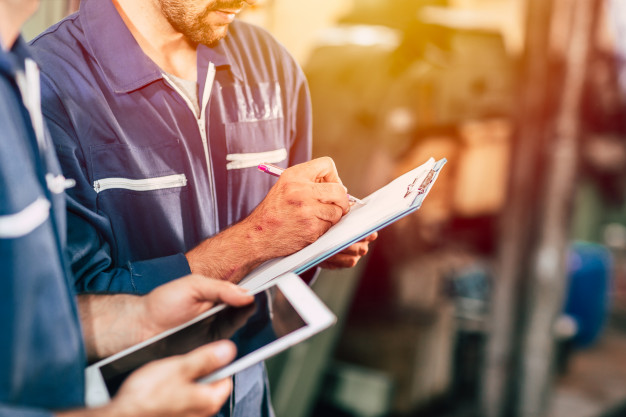 With Sales Connection's software, your technicians can stay connected — with or without an internet connection.
Online & Offline Capabilities with DATASYNC
Sales Connection's software digitizes your business operations and processes. Using the Task Scheduling & Team Management feature, technicians can be assigned jobs digitally without needing unnecessary meetings in the morning to be briefed. Instead, technicians can see the jobs they have for the day by opening the Sales Connection app on their phone where they can see everything they have scheduled for them today, as well as in the future.
By opening their app even just once in the morning, important information about the technician's jobs for the day will be stored on the phone as cache. Because of this, even if your technician has a data plan that is limited or if they have to work in poor-reception areas, they can access all the job information they need — including job location, asset information, and tasks that need to be completed for the asset.
Always Connected
While working offline, technicians can still capture images and videos of their job progress and also upload text to describe the work that's being done under each job that's assigned to them. This data will be uploaded with accurate timing as soon as the technician's phone finds a stable internet connection.
The information uploaded by the technician can then be made into a report — perfect for the company's record-keeping of work that's been done on their assets, as well as a proof of service for customers.
Hassle-Free
Before, when all work had to be done manually on paper and when poor connectivity couldn't be overcome, technicians were forced to make do with whatever limited information they could fit onto paperwork that is so easily lost, especially when going from one site to the other. For companies, keeping records and an accurate report of each service that is completed was a challenge of its own, as technicians had no easy and streamlined way of easily capturing updates of their job in a way where it wouldn't take away from their main focus, which is servicing.
With Sales Connection, these problems no longer exist. Digitizing your business ensures that you have all the information you'd ever need right at your fingertips, empowering your technicians to complete their jobs effectively and efficiently, and boosting your company's productivity and quality of service that is offered.
Read more on the wide range of features offered by Sales Connection's software such as Check-in/Out, Digital Form Generation, Overtime & Expense Claims, and many more by click here.
Find out more about how you can digitize your business by visiting salesconnection.my or contact us at 03 - 5880 5110