HR processes are essential to every business' success. Administrative tasks such as overtime claims and expense claims can now eliminate paperwork, greatly reduce unnecessary workload, and drastically accelerate the completion of each task — made possible by digitizing your business with Sales Connection.
Overtime & Expense Claims
Without going digital, HR departments are forced to sort through mountains of paperwork to approve each and every claim that is submitted by employees within a company. Not only is it so difficult to keep track of these claim requests and physical receipts that are submitted, going through them one by one is a tedious process that takes unnecessary time and effort.
With Sales Connection, employees can instead submit their claims request in the simplest of ways — by using our app. These claims can also attach images of receipts, so expenses such as parking, toll, travel, and meals with customers can be kept track of accurately. Employees need not hold onto paper receipts anymore and the HR department doesn't have to hold onto mass amounts of paperwork either — Sales Connection makes it all digital, and all easy.
It isn't just the submission process that is greatly improved and made easy, the HR department can clearly see the claims request made by employees and can approve these claims digitally too. The best part? They don't have to do it one by one like they would with paper — instead, they can approve these claims in bulk. A massive improvement in the speed of claims approvals and saving hours upon hours of time for your HR department, allowing them to focus on matters that truly require their time and energy.
Online Attendance
Businesses have grown to embrace remote work in recent times as it has shown to help improve productivity and enhance employee satisfaction, such as what is seen here (link to Feb Week 3 Article). While offices can utilize a punch card system to ensure that every employee has come in on time, and also to help measure how much one has worked overtime, it isn't something many businesses are prepared to manage remotely. Don't worry, Sales Connection has got you covered.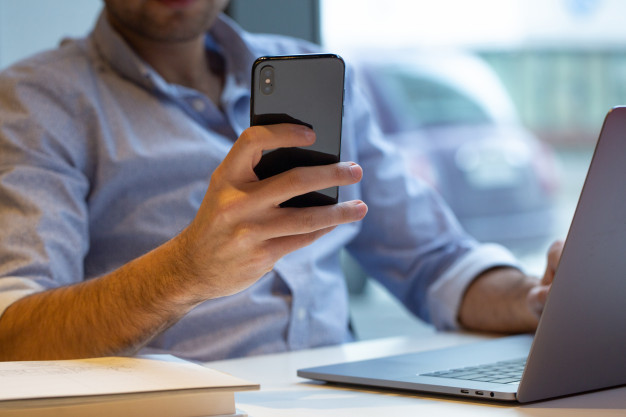 Our check-in/out feature is perfect for all industries including servicing, FMCG, sales, manufacturing, and many more. Employees can use their mobile app to check-in online when they have begun their working day. When the end of the working day comes around, all they have to do is check-out and your HR department can use the information to determine if any employee qualifies for overtime pay. What was once a task that was impossible to oversee remotely, can now be done effortlessly with Sales Connection.
Pair this with the Overtime & Claims feature, and it's easy to see how your HR department can save a massive amount of time and effort by digitizing your HR process. Time saved from simplifying unnecessarily complicated processes allows for more time spent on things that matter, such as maximizing your profit and enhancing your business performance.
To read more on other features offered by Sales Connection's software such as Business Performance Metrics, Team Growth Analysis, Mobile CRM, and many more, click here.
Visit salesconnection.my for more information or contact us at 03-5880 5110.